Kayleigh and Ian: A History
How We Met...
Ian and Kayleigh met on OkCupid.com.
Millennials, amirite? Kidding, obviously.
Ian's photo was of him petting an English Bulldog and Kayleigh immediately clicked on his profile. Kayleigh messaged him first, because OF COURSE she did, and they set up a date to meet that Friday, December 9 2012. Ever since that first date, they've been inseparable. In fact, they made December 9 their official anniversary date of the start of their relationship simply because they both deleted their profiles after the second date and never looked back.
Kayleigh and Ian have been living together since 10 months into their relationship and so far haven't become sick of one another. Job changes, fur-babies, and moving around have only allowed them to grow closer throughout the years.
Ian and Kayleigh are so excited for this next stepping stone in our lives and are so grateful that you're a part of it.
#ThreatLevelWedding
The Big Day Details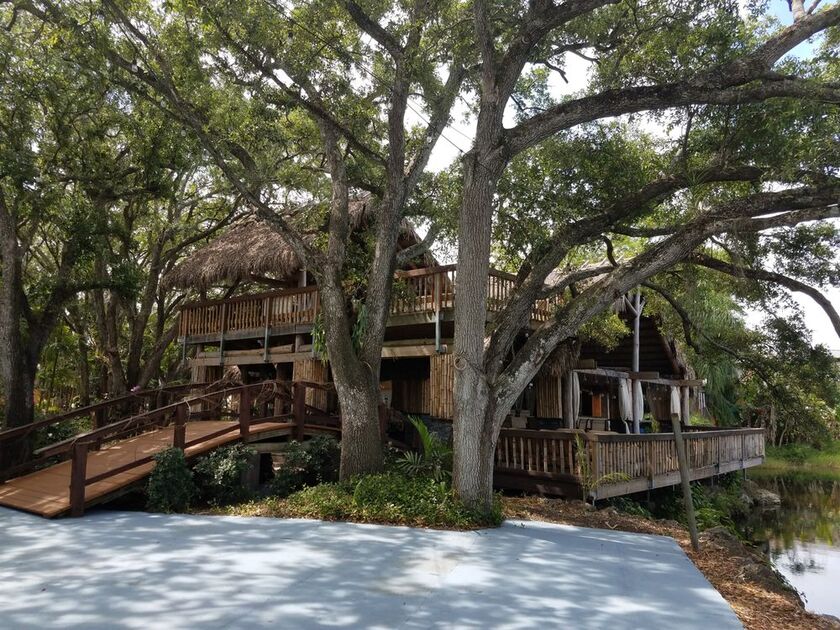 Saturday, June 29, 2019
5:00 PM
Attire: Cocktail Attire
Ceremony and Reception
Living Sculpture Sanctuary
2800 S Flamingo Rd, Davie, FL 33330, USA
Our wedding ceremony and reception are in the same location.
Our wedding will be catered by Rolling Chefs. We will have two meat options, as well as vegetarian options.
This will be an adults-only celebration. Although we love your children, we regretfully cannot accommodate them at the venue due to restricted numbers.

Our wedding venue is covered outdoors. June is a hotter month in Florida, and though our ceremony and reception will be at night, it can still be a bit warm. We recommend cocktail attire.
Please RSVP by returning the self-addressed stamped envelope with the RSVP card.